Social media is helping a lot of brands to achieve their dreams. With very little money and resources an ordinary brand today can just become popular because they posted something that generated a lot of engagement and somehow spread through the internet.
How To Draw Up A Social Media Content Calendar
We have people who have jobs and provide for their families doing that.
Me. 🤚
There are organisations too, who open their doors each morning to brand managers, entrepreneurs, and marketing directors and all to do exactly that. These agencies help these brands target consumers based on what they do on social networks to make sales and spread their messages.
This work – social media has a process. Part of that process is drafting a social media calendar. It is widely known as a content calendar. It is a document that is used as a guideline to create content and post the content. All this is in relation to the times and dates as chosen.
Oftentimes, when we converse or take part in any social activity we want to make sure that we are relevant to what is prevailing. I mean, you want to talk about decorating a Christmas tree on Christmas days. It would be odd to be talking about Africa day (May 25) on Christmas, unless the things are linked.
This is the importance of calendars. Social media managers understand that while they are doing business by managing social media pages, they are on a social platform where people are just socialising and keeping each other company. So, likewise, businesses on social media should leverage that by being part of the prevailing and relevant issues.
A brand can appeal to its youthful audience by sharing content that celebrates youths on #InternationalYouthDay. It can go further by sharing updates about its products/services that benefit youths.
Now, the next part of this post will focus on why you need a content calendar.
4 Reasons To Have A Social Media Calendar
1. Save Time For Creating Content
If you have a content calendar, you already have a framework for what you need to produce. You are different from someone who doesn't even know where to begin but only understands that they need to create content and share it for that special day.
So, what that means is that planning solves half the problem of content creation – coming up with raw ideas. Ultimately, a good social media calendar will make it easy to add flesh to ideas, and so what would normally take a whole day could just take an hour.
2. Stay Relevant To Your Audience
I've already touched on this when I gave an example of festive activities.
Therefore, a calendar will help you know ahead of time what will be a trending topic at a certain time. So, you will create content that is relevant to that topic. You could schedule it even. When the time arrives, you are 'reading the room'. You will be talking about women on International Women's Day instead of just talking about how the engine oils you supply are reliable and environmentally friendly.
Why is it important to be relevant anyway?
It shows that you care for what they care about, and you're choosing some form of solidarity. It's a warm feeling. Feeling.
Feeling!
As you already know, feelings play a major role in buyer decisions more than logic. More than reasoning.
As a result, if you infuse positive feelings in your targeted audience towards you, you are more likely to end up with them as a customer/client. In the world of content creation, there's a quick reward for this – engagement, and therefore reach.
Imagine the feeling of an ordinary clip of your employees wrapping gifts for their mothers and sharing stories about how their mothers raised them to be great adults just before International Mothers' Day reaching 100,000 people across the world.
An ordinary 42-second video that you shot around the office, edited neatly, adding your logo and a statement about how you value family in your company, reaching 100K people!
It's a great feeling. But it also makes business sense. Many people pay a lot of money to achieve that. For instance, once I learnt that to place an A5-sized advert in our local paper costs close to $300, reaching about 50,000 people per day/week. You won't even know if those people saw the advert or their reactions. But with social media, you may have only spent your time and a few pennies on WiFi/mobile data and getting the full package.
All because you were relevant. And, you were relevant because you had a social media calendar.
Apart from helping you save a lot of time and aiding you to share content that is relevant to your targeted audience and time, you're sharing it, a good content calendar brings home some of these essential metrics home;
3. Increase In Social Media Followers
Let me start with a bit of a story.
One of the reasons why I follow DHL on every social network available is because when I bumped into this one piece of content on Facebook back in 2016, this particular post was just fresh. It was a motivational quote that they sort of interpreted in relation to business in Africa. I loved it, and I imagined getting more of these kinds of posts and chose to follow them. Later that year when Facebook added the 'add to favourites' feature, they were on my first 30 favourite Facebook pages.
Today I follow Anthony Gaenzle, The Social MS and Ann Handley mostly because whenever I engaged with their content it was just so relevant to the time when it was shared, as much as it added value to me. So, I thought why not get this regularly, I haven't regretted it once.
Note: I regret following some pages that post adverts every time. It's some form of SPAM. Not so great.
Bottom Line: With a social media calendar, you're able to create and share content that is fresh and relevant to the audience you're targeting at the time so much so that the chances of them following you online are high. More than that, they might just want to share your content with their friends – hence a much larger chance at growth.
And, what do more followers mean for a brand?
Generally, you'll be able to reach these many followers with your marketing messages, which means a high chance of making sales. It's not always true, because there are many brands with millions of followers who can only manage to reach less than half 1% of their audience. However, the odds of reaching many of the followers are pretty good compared to when you have a few followers.
Also, more followers on a brand's social media page add that authenticity and a sense of trust in buyers. It would be pretty hard for you to buy from a brand that claims to know you or your pains so well when they only have 5 followers online. Not always, but you get the point.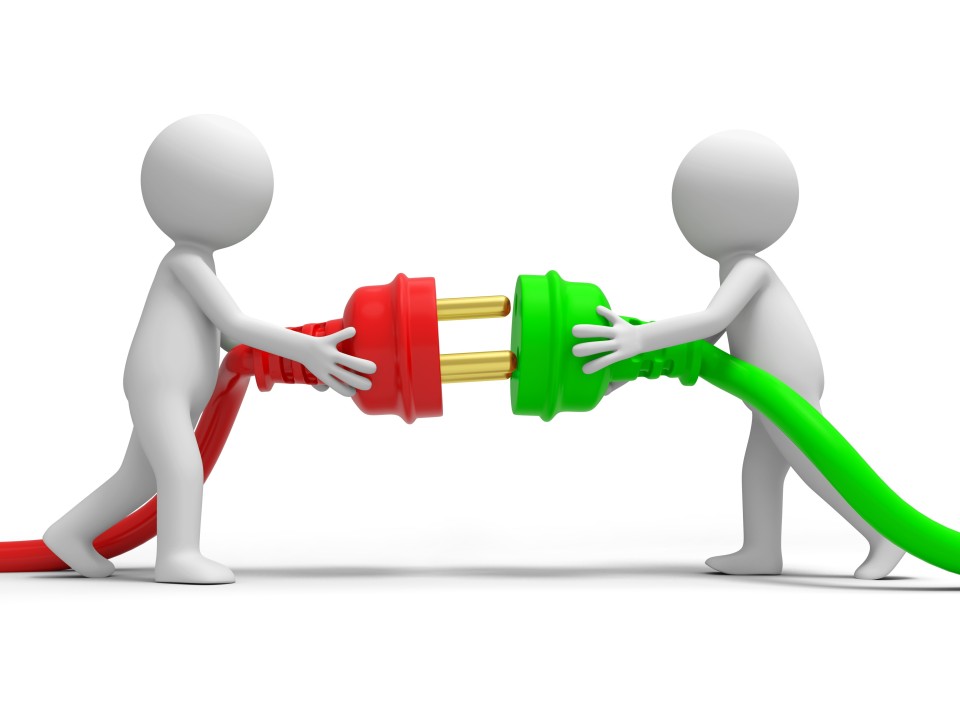 4. Connect With Your Followers
With all that being said, you get to connect with your followers.
Let's see what I mean.
Given two posts;
A promotional post that has no time relevance to it is shared by a brand you love a lot. In the post is a graphic design of their service packages with prices. The caption gives a summary of the graphic design.
A picture of people enjoying the brand's services/products. The caption is a question about what you think you would like the most in relation to a global holiday being celebrated at the time.
Which of these two posts is most likely to get engagement in the form of a profile visit, like, comment or share?
I would bet it's number 2. It makes sense.
Look at this template I made for Influence ZW. You can make your own copy of it, and share your thoughts
In social gatherings and setups, it is much easier and more convenient to connect with other people if you're good at asking brief questions, and spending more time listening and passing brief thoughtful comments about what they're talking about.
The same applies online.
With a social media calendar, you can already have content prepared to ask relevant questions through which you can connect with your audience. As they respond with detail, you get to converse in depth. Canva does this so well on LinkedIn and on Twitter.
As the year 2022 was coming to a close, Canva tweeted a brief question, "What design are you most proud of creating this year? ✨"
And Canva came to respond to every one of these 154 replies. They responded thoughtfully, and warmly – often asking questions to encourage conversation. Like this 👇
Don't tell me you would forget this kind of brand.
Tell me you wouldn't feel closer to a brand like this.
I would. I would never forget a brand like this. I would totally feel closer to them.
Why is it so important to connect with your followers?
Brand Authority
Simple, you want to make a lasting impression.
You want your brand to be well-positioned in your customers' minds.
When it comes to your niche, or kind of products, you want your customers to think of no one else, but you. And do so fondly, with relief, and assurance that whatever problem they have will be solved, wholly and well.
This is all easy especially when you have connected with your audience. The fact that they get to converse with your brand online is invaluable, both for you and for them. Add to that the assurance that they can share their joys emanating from consuming your product or service, tagging you among their friends, and knowing you'll be part of the conversation. I love First Capital Bank, NetOne Zimbabwe and TelOne Zimbabwe for that.
Brand Advocates | Free Influencers
You want to connect with your audience to get the side benefit of brand advocates. For dramatic effect, let me call them free and passionate influencers.
For one of the brands whose social media channels we've been managing for a couple of years now; we often find brand advocates responding relevantly, with passion and compassion when other customers have questions or complaints.
Having connected with your audience so well – which as we understand it, starts and is nurtured on social media – you'll often find there are people who will develop a strong bond with your brand. They will get where you're going so well, they won't be just clients, but partners. They will stand ready to answer any question on your behalf.
Sometimes I feel like that about Sunny Lennarduzzi, NetOne, DHL, KFC, ZimboSon blog, Thick 'N' Stylish blog, Beaton's Becoming the Muse blog or Neil Patel. I am always ready to answer as many questions as possible about these brands, ready to defend and advocate for them. Do you have someone or a brand that you feel like that about?
When you have reached that stage you have really gone far, and can almost touch success in marketing. Why? Because this kind of influence means you get to multiply your effort – grow geometrically, instead of arithmetically. Your brand advocates or free influencers will make it so that the doubting 'Thomases' have the sound conviction that your product/service works.
So, craft and put together a content calendar that is customer-centric/ audience-centric and see the avalanche of meaningful connections and effortless sales and referrals fall on your brand.
5. Lead The Sentiment
Perhaps one of the main reasons why you should draw up a content calendar is the need to lead the sentiment around certain important trends and holidays.
For instance, in January, your content marketing team can be thinking about how the brand can lead the sentiment around Valentine's Day in February.
What kind of content can you create or curate that will have the highest appeal to your customers, and at the same time cause you to get more sales and acquisitions around that time and more beyond the important date?
An answer to this is a very good example of just how important it is to have a social media calendar.
I recall a Nigerian restaurant making waves around that #SilhoutteChallenge in January 2021. The same was true for many brands around the #BlackLivesMatter movement mid-year 2020.
While we're on this you might want to check Exploding Topics. They analyse millions of searches, conversations and mentions across the internet. We're talking about the general web, and social networks such as YouTube, Twitter, Facebook and more. Having done that, they are able to compile a list of topics that have great explosive potential online. So, you can use it to fleshen up and add some versatility and diversity, plus relevance to your content.
Ultimately, you really need to make sure you have a social media calendar. For so many good reasons. Let's recap. You need a social media calendar to;
Save you time for creating content
Stay relevant to your audience
Increase your social media followers
Connect with your audience
Lead the sentiment
Do these reasons resonate with your brand goals? If yes, then let's talk about how to draft one from scratch.
How To Draw Up A Social Media Content Calendar
First of all, we have to note that this part of the work – drafting the calendar, is actually adding flesh to a marketing strategy.
So, how about a peek into this whole strategy thing?
Step #1: Identify Your Content Niche
Your social media plan/strategy is a key point to start from. It helps you to align your overall marketing goals with social media, your targeted audience and your strengths. This, in a way, helps you to narrow down the topics and trends that matter to you when drawing up the calendar.
Here, if most of your clients are based in Ireland or Uganda, you're going to want to make sure that your calendar observes important dates to people in those countries, otherwise, what are you doing?
This whole thing is more like emulating the algorithm. Do that, and you're not working for the algorithm, but the algorithm is actually working for you.
I mean, this social network that prevails so much is programmed to bring content that is related to your kind of issues and conversations. So, if Ugandans care about Liberation Day on 26 January, you'll want to have content about that. Or if Irish people care about St. Patrick's Day and one of your brand's values is compassion, then you want to list that day on your calendar.
However if Ugandans or Irish people care about Easter and yet your brand doesn't take part in religious issues and trends, then you'll ignore the dates. Doing this is making the algorithm work for you.
How?
The people will see the content that is very much in sync with who they are, in relation to you, they will love it and possibly comment.
Done. Right?
Yes, because by engaging with your content like that – through reactions, sharing and commenting – they would have told Instagram, Twitter, LinkedIn, Pinterest, TikTok or Facebook what will make them happy. Therefore, more and more of your content will show up on their timelines. So that means their chances of sharing the posts are high, so you get to enjoy some high post reaches = more awareness.
Step #2: Draft Your Spreadsheet Content Calendar
Once you have identified your content niche, the only thing left for you to do is to draw up the practical content calendar.
With a spreadsheet, you now identify the dates with content topics, against specific social channels and relevant post categories plus captions and assets such as images. Take time to browse this template. This has been quite helpful.
Conclusion
You can do this! You can manage your social media pages for business success without some Hercules mojo, super intelligence and all.
You just have to work smart and surprise yourself. Work smart, and be proactive. Draft your social media calendar and start leading.
You need this to cut your content creation time by more than half, stay relevant to your audience, increase your social media following, connect with your followers, and lead the sentiment.
All you need to get one is to identify your content niche and draft a spreadsheet content calendar and you're all set. We come a long way, at Influence Zimbabwe. And this long way has taught us the value of this hack. It has been so good that we thought it worthy of sharing. Use it.
On another note, you may find all this relatably important and worth doing, but overwhelming so you may need help. We are available to help you get started. See this for more on that.